iPhone Artistry MASTER CLASS
A One-Day, Hands-On iPhone Extravaganza
with Dan Burkholder, author of "iPhone Artistry"

Monday, February 25, 2013, 9:00 a.m. - 4:30 p.m.
WORKSHOP COST: $259.00

Limited to 12 participants for more iPhone hands-on time
and one-on-one time with Dan



This full day of hands-on iPhone Artistry will take you far beyond the basics and equip you with a packed arsenal of camera capture and image enhancement techniques that you can use daily with your iPhone.
This is your opportunity to learn the creative power and stunning output that is possible from your iPhone from one of today's leading experts in "iPhoneography". The small class size offers lots of personal interaction with Dan.
Step by step, you'll learn the best, fastest and easiest ways to shoot and process images with your iPhone. We'll leave no stone unturned in this jam-packed day of iPhone Artistry!
See how true HDR (High Dynamic Range) imaging can give your iPhone Images glowing tonality from the deepest shadow to the brightest highlight.
Create an iPhone workflow that takes you from capture to final image, with an emphasis on creating beautifully artistic images.
Build your personal "app suite" that gives you all the capture and processing power you need on your iPhone.
Master Layers and Layer Masks on your iPhone.
Practice panorama captures with your iPhone. Learn which software works best, combining up to 100 stitched images.
Learn which apps are best for color, contrast, sharpening, texturizing and sharing.
Master precise selection techniques that give you perfect control over every part of your iPhone images.
What You Should Bring
You should bring your iPhone 3GS (or newer preferred) to the workshop.
Here are a few things to keep in mind as your prepare:

• Have the latest iPhone system software installed.
• Make sure you have enough free space on your iPhone for images and new apps.
• Have your iTunes account in good working order (current credit card on file with iTunes, etc.) so you can make app purchases during the workshop (you might spend as much as $30 on software during the class).
• Don't forget your USB sync/charge cable and spare battery (you should have one).
Prerequisites
This workshop is geared towards intermediate to advanced iPhone photographers. Attendance in Dan's Intro to iPhone Artistry class is recommended but not necessary if you have an above average working knowledge of your iPhone and iTunes.
Other Things that Can Help
Bring a notebook and lots of enthusiasm. And come well rested, too!
Cost: $259.00 • Lunch is included · Mastercard, Visa, checks accepted.
CALL 214.745.1199 to sign up. Limited to 12 participants.

DISCOUNT OFFER - Attend both of Dan's workshops, Intro to iPhone Artistry on Friday, Feb. 22 and his One-Day Hands-On iPhone Extravaganza on Monday, Feb. 25 for total cost of only $399. Call 214-745-1199 today to sign up.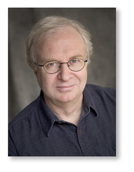 About the Instructor
Dan Burkholder has been teaching digital imaging workshops for 17 years at venues spanning three continents and several island countries. His award-winning book, Making Digital Negatives for Contact Printing, has become a standard resource in the fine-art photography community. Dan's latest book, The Color of Loss (University of Texas Press, 2008), intimately documents the flooded interiors of post-Katrina New Orleans and is the first coffee table book shot entirely using HDR methods. Dan's new book, iPhone Artistry (Pixiq Press, 2011), is the most comprehensive how-to book for artistic iPhone photographers.

Dan's workshops are famous for their energy, information and humor.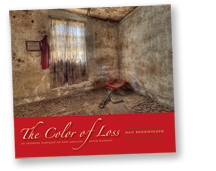 Special Offer for
Workshop Participants only
Save $10 on an autographed copy of
Dan Burkholder's "The Color of Loss"

Dan's The Color of Loss (University of Texas, 2008) documents the flooded interiors of post-Katrina New Orleans and was the first coffee table book made entirely with HDR techniques.
NORMALLY $50- Only $40 for workshop participants

Also coming to Sun to Moon Gallery...
"Dan Burkholder: Pushing the Photographic Envelope"
an exhibition of finely crafted photographic prints
February 21- March 30, 2013
Artist's Reception with Dan Burkholder
Saturday, February 23, 5:00 p.m. - 8:00 p.m.
Sun to Moon Gallery
1515 Levee Street
Dallas, TX 75207
Phone 214.745.1199