Sun to Moon Gallery Photography Workshops
"Something said about something felt"

Translating emotion into imagery with thoughtful,
creative vision and simple digital camera techniques
A One-Day Photography Seminar with Keith S. Walklet

For nature photographers who want to take more creative control.

FRIDAY, SEPTEMBER 7, 9:00 AM - 4:30 PM
COST: $169.00

ONLY 20 SEATS!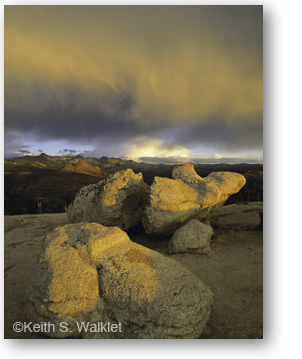 For twenty-five years, Keith S. Walklet has produced memorable images of the natural world, with publication credits including Audubon calendars, National Geographic books, Sierra Club books and several books of his own. Known for his personable and concise presentations, Keith draws upon his years of experience as a writer, photographer and instructor to offer easy-to-understand methods for improved nature photography.

Through slide-illustrated lectures and on-screen demonstrations he will share how to get the most out of your photography equipment and share the secrets of some of his most successful images.


Keith's classroom-style lecture/demonstration will specifically focus on nature photography. TOPICS TO BE COVERED INCLUDE:
• Personal Vision– Laying the foundations for great images
• Creating "meaning-full" photographs
• Tripping the Light Fantastic: Finding images and making them stand out
• Previsualization: Anticipating light on the land
• Exposure: Harnessing the histogram to get it right the first time
• A Sense of Place: Screens, Foregrounds, Backgrounds and Depth of Field
• Pushing Pixels: The powerful new features of Lightroom 4 and PS6
• Thinking Big! Photo stitching for greater impact and higher resolution.
• AND MORE!
Keith will also touch on his workflow for using Adobe Lightroom 4and his "Biggest Bucket" approach to creating expressive prints– maintaining data integrity, using Adjustment Layers in Photoshop, using three quick curves to improve your prints– and more.
Some computer processing will be covered but you do not need to bring a computer. Notebooks and pens/pencils are encouraged and laptops are welcome but please note that we will not have tables set up and there will be limited access to power outlets.
The class size of 20 will allow for great opportunities to interact with Keith.
Don't miss out!
Cost: $169.00 Lunch is included Mastercard, Visa, checks accepted.
CALL 214.745.1199 today to sign up.
Space is limited- only 20 seats for this seminar!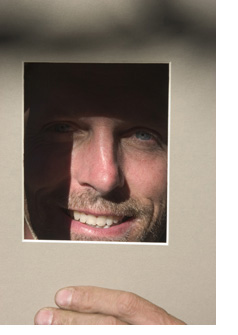 About the Instructor
Photographer/author KEITH S. WALKLET is well known for his fine photographic prints of grand landscapes of the American West, especially of his former home, Yosemite National Park.
Part photographer and part mountain goat, Keith favors "lofty vantage points where the drama and personality of the landscape is revealed on a grand scale." His appreciation for remote vistas often requires strenuous wilderness hikes and overnight stays at great elevations, where the oxygen is thin and the nights very cold. These solitary forays to narrow, wind-swept ledges ensure that he is in place to greet the first rays of the emerging dawn and the last, colorful moments as dusk gives way to the evening sky.
Keith is a native of the East Coast who traded a daily commute (from Connecticut to New York City) and most of his belongings, for a camera and motorcycle, with which he explored the continental U.S. and Alaska. Arriving in Yosemite in 1984 "for one winter," he set about documenting its grand scenes and subtle beauty. The "one winter" became fourteen years, providing Keith w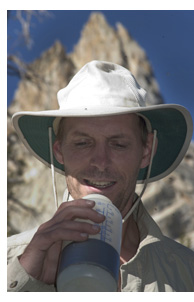 ith an opportunity to thoroughly explore the Yosemite region with his cameras. Over time he has demonstrated an uncanny ability to anticipate and capture the spectacular atmospheric phenomena definitive of the alpine landscape.
Since moving to Boise, Idaho in 1999 with his wife Annette, he has continued his exploration of the West's scenic beauty. His work has appeared in numerous publications and has authored several books, including "Yosemite, An Enduring Treasure" and "The Ahwahnee, Yosemite's Grand Hotel." He is also featured in the book "First Light: Five Photographers Explore Yosemite's Wilderness." Keith also instructs for the prestigious Ansel Adams Gallery Workshops In Yosemite Valley and others.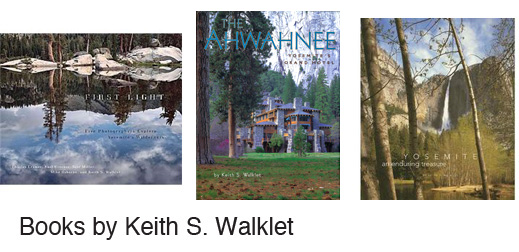 Also coming to Sun to Moon Gallery...
Wild Light
BY KEITH S. WALKLET
an exhibition of finely crafted photographic prints
September 6 - October 13, 2012
Artist's Reception with Keith Walklet,
Saturday, September 8, 5-8 pm
- - - - -
Sun to Moon Gallery
1515 Levee Street
Dallas, TX 75207
Phone 214.745.1199